House Research: Getting Your House to Talk
May 16, 2022 @ 6:30 pm

-

7:30 pm

Free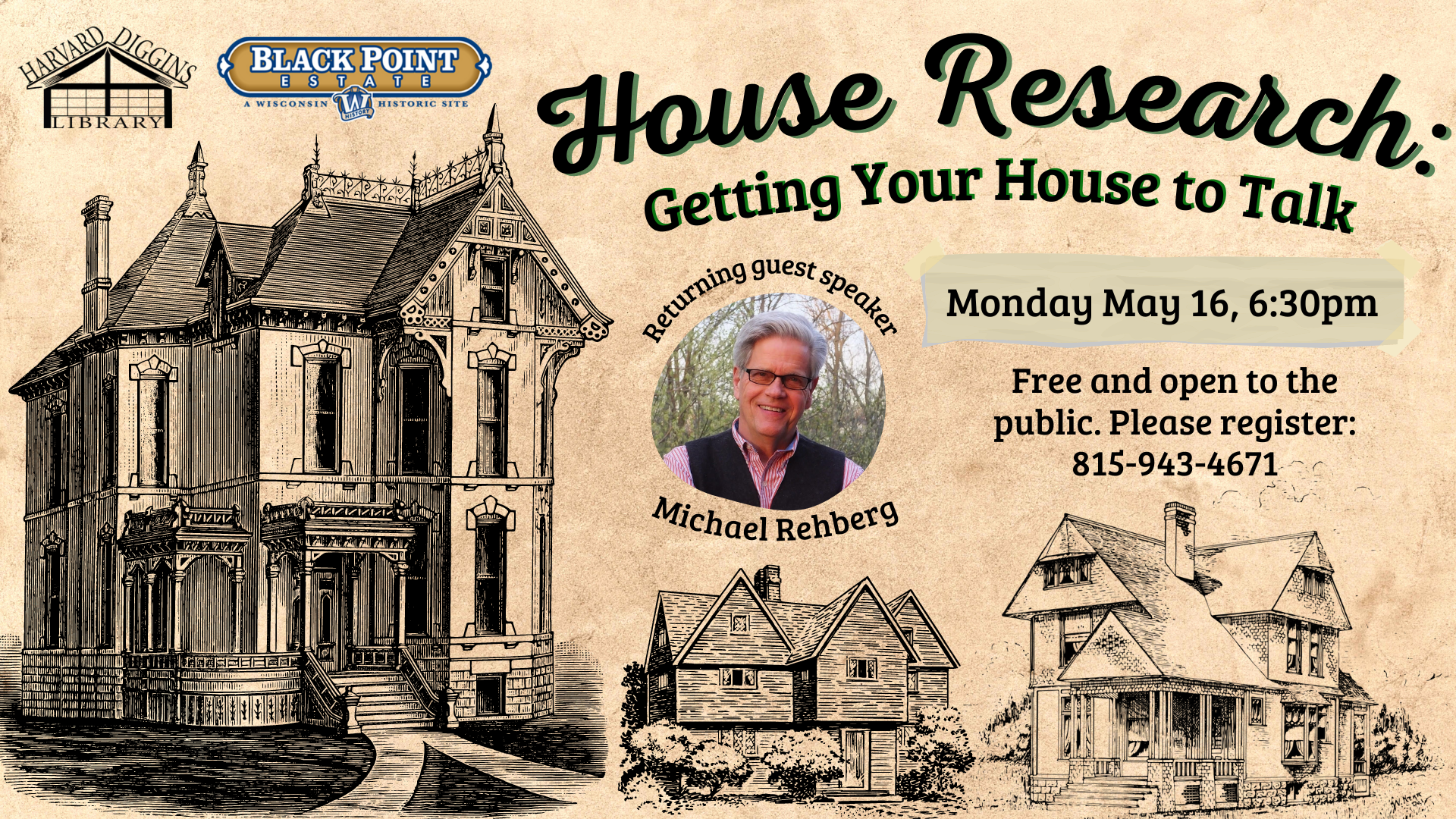 Please join us for this informative workshop with Michael Rehberg, Lead Interpreter for Lake Geneva's Black Point Estate and Gardens. (Black Point Estate is operated by the Wisconsin Historical Society.)
His illustrated slide presentation (with handouts) will discuss the strategies for researching the history of your house. You will learn about many of the resources available locally at libraries, historical societies, and city and county offices. You will also learn how to utilize maps, old newspapers and other important online resources.
This will be an informative session, with lots of "how to" advice. Michael will share some of the surprising things he's found working on several properties…and websites where you can start your searching. It will be an interesting hour, even if you don't expect to do a lot of personal research later.
Every house is unique, and information for any given property can sometimes be a challenge to find, but this workshop will offer you plenty of places to begin your search.
Michael will also offer follow-up help for researchers. This program is free and open to the public. Registration is required as space is limited. Please call 815-943-4671 or send an email to adultservices@harvard-diggins.org to save your seat at this event.